Learn About Us
BUNS' STORY
We first created the menu in 2014. Today, BUNS counts two branches with its most recent addition in early 2019 in the lovely neighbourhood of West Hampstead, both being based on the motto "Eat, Drink & Smile".
BUNS is well known for its substantial gathering of people, including young professionals, families, kids, seniors, and students. So, if you are looking for a burger that makes you happy every time you take a bite and enjoy tasty cocktails, smoothies, wine, or craft beers, you are at the right place!
Our place offers a whole variety of dishes that soon will become your all-time favourite! Open day by day for lunch & dinner, you can now enjoy our brand-new brunch menu during the weekend. Top picks include our delicious burgers made with prime hand-pressed British beef dry-aged for 21 days and our free-range chicken meats filled in our sweet soft brioche (daily delivered from our top-quality local producers) and homemade sauce.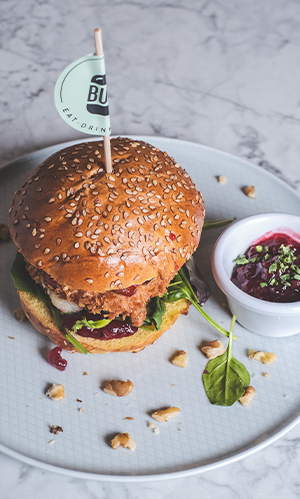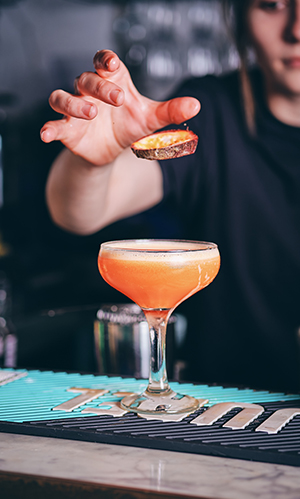 Along with the appetizing burgers, we are happy to offer plenty of vegan and vegetarian options garnished with colourful buns and healthy snacks (40% of our menu is dedicated to it!)
BUNS' other treats include our legendary cheesy truffle fries, freshly juiced smoothies and over 15 craft beers amongst top choices with our visitors.
We are proud of every meal that comes out of our kitchen. Seeing customers enjoying our food gives us the motivation for raising the bar each time higher. Using only healthy ingredients and top-quality meats from local markets, we put our love of eating award-winning savoury burgers into our buns and dishes.
To reflect our ongoing successes, we had BUNS winning the "Burger Awards" hosted by JustEat and were invited to participate at the JustEat Food Fest in London. Recently, BUNS was nominated in the category "Best Burger" across the UK and Ireland at the Deliveroo Restaurant Awards 2020.
As we always say to first-timers here, this will be a "Love at First Bite". Our doors are open, and the best burgers are waiting for you inside. So join us in this delicious journey!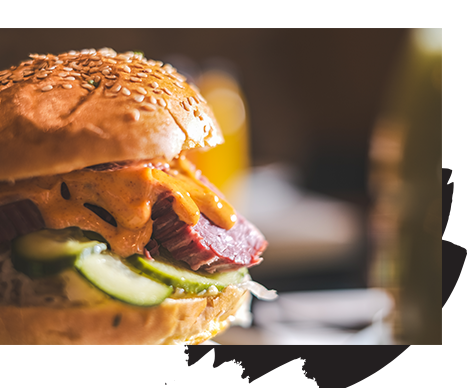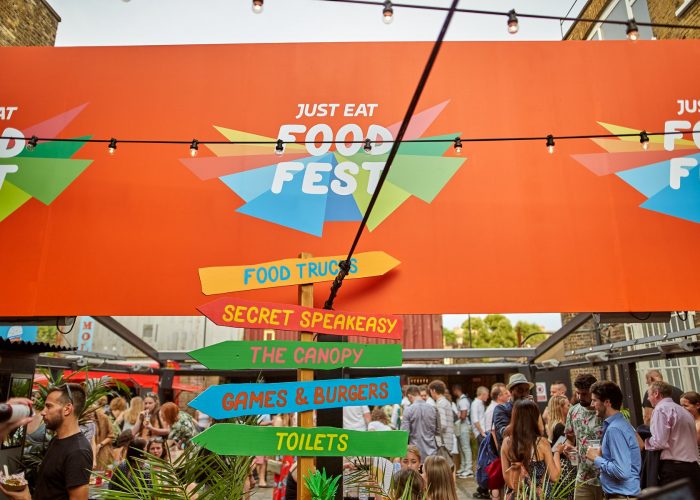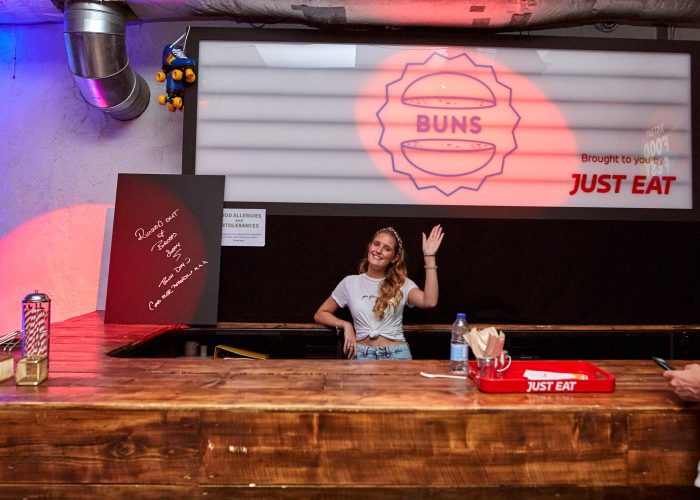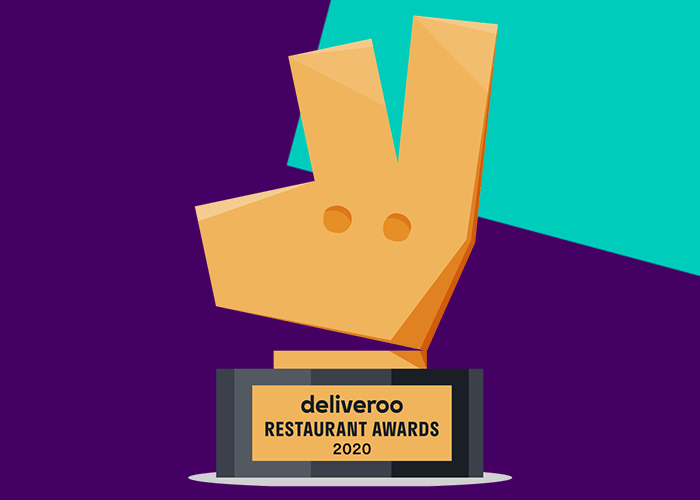 BUNS WEST HAMPSTEAD
Eat. Drink. Smile.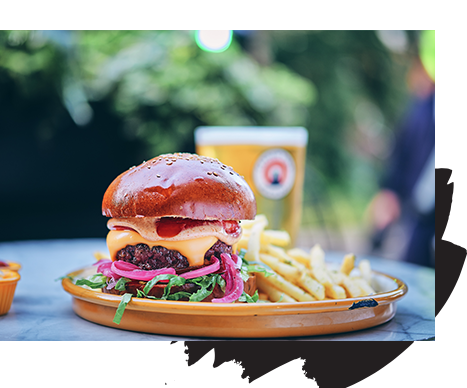 The passion & love starts in our kitchens, where love vibes bounce on our grills. Whilst the succulent Free-range Chicken options are finger-licking good, the hearty, honest & so damn satisfying pink juicy Burgers are hand pressed with 28-day Dry-Aged premium cuts of British beef.
Heavenly rich Shakes, freshly juiced Smoothies & over 15 – craft Beers accommodate the divine menu of Burgers, Wings & Sides.
We are excited to say that 40% of our menu consists of Vegan & Vegetarian options.