Burger - Beer - Cocktail
DRINKS

Bombay Sapphire gin, fresh orange slice, star anise & tonic.
Hendricks's gin, cucumber slices, dash of lime & tonic.
Monkey 47 dry gin, fresh pink grapefruit juice, dash of lime & tonic.
Griffiths Brothers No.2 gin, pink grapefruit slice, fresh rosemary stick & tonic.
Warner's rhubarb pink gin, fresh apple slice, pink peppercorn & tonic.
5th Fire red fruits gin, seasonal berries & tonic.
Happy Hour Week days between 3pm & 6pm
WHISKY LOVERS
Bulleit bourbon, fresh lemon, egg white, angostura bitters & sweet syrup.
Johnnie Walker, Double Black
Johnnie Walker double black, fresh lime, honey syrup & soda
Monkey shoulder, Drambuie, fresh apple juice, fresh mint & orange slice.
Woodford reserve bourbon, raw brown sugar , aromatic bitters, orange bitters & smoked orange peel.
Macallan 12-year-old, orange liqueur, red vermouth, chocolate bitters, orange peel & cherry.
Hatozaki Japanese whisky, pineapple juice, ginger syrup, fresh lemon, fresh mint & club soda.
Happy Hour Week days between 3pm & 6pm
SIGNATURE COCKTAILS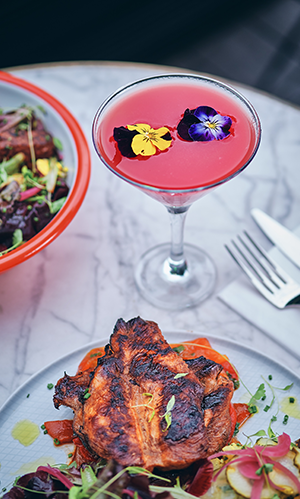 St- Germain elderflower liqueur, Bacardi Carta Blanca rum, sugar syrup, fresh lime & rose infusion.
Monkey 47 gin, rum, velvet falernum, dry orange curacao, almond orgeat, fresh lime, pink grapefruit & mint.
Griffin Brothers No. 2 gin, blanc vermouth, maraschino liqueur, orange bitters, brandied cherry & lemon twist.
Cachaca, passionfruit liqueur, fresh lime, fresh passionfruit & fresh red chillies.
Havana Club rum, amaretto, coconut liqueur, passion fruit, hydrated orange slice & fresh lime.
Havana club & Kraken black spiced rum, maraschino cherry liqueur, passionfruit, Peychaud's bitters, grenadine, sweet cheery & fresh lime.
Tequila, guava pure, agave syrup, fresh lime, guava juice, sea salt flakes & fresh red chillies.
Chocolate vodka, baileys Irish cream, Oreo, chocolate liqueur & shaved chocolate flakes.
Happy Hour Week days between 3pm & 6pm
CLASSIC COCKTAILS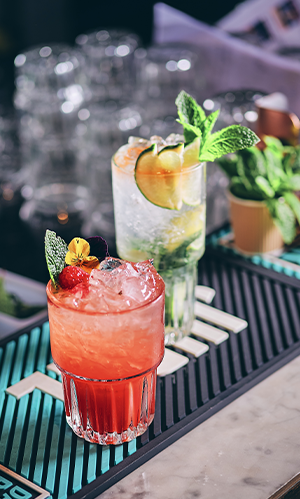 Draught beers please see taps on BAR
CRAFT BEERS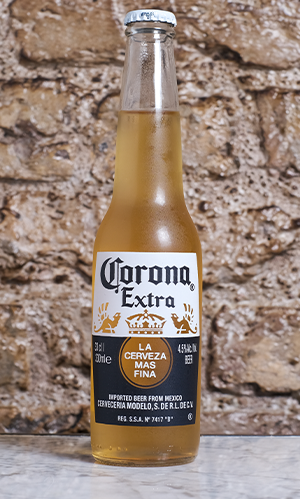 Peroni Nastro Azzurro Lager
Orchard Pig Reveller Cider
Strawberry & Lime Kopparberg Cider
Two Tribes Metroland Session IPA
Two Tribes Power Plant Natural Lager
Sierra Nevada California Ipa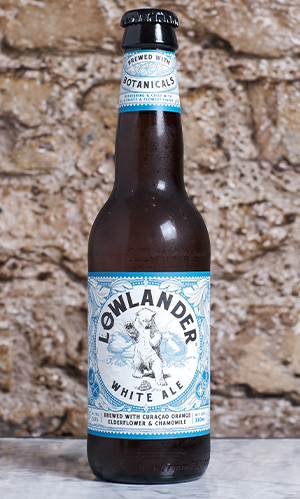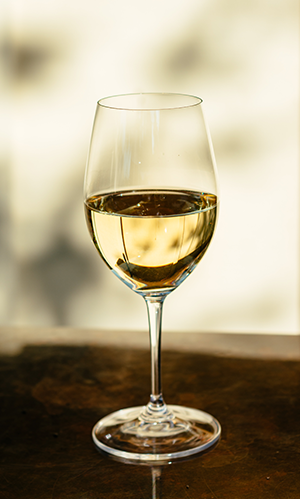 Languedoc-Roussillo,France,12%
Languedoc-Roussillo,France,12%
Pinot Grigio, Sicily, Italy, %11.5
Sauvignon Blanc, Central Valley, Chile %13.5
Salentein Barrel Selection
Chardonnay, Mendoza, Argentina, 13,5%
Languedoc-Roussillon. France, 12%
Reign of Terroir Pinotage
Swartland, South Africa, 13,5%
Marlboro, New Zealand 13.5%
Los Intocables Black Malbec
San Jacopo da Vicchiomaggio, Sangiovese, Tuscany, Italy, %13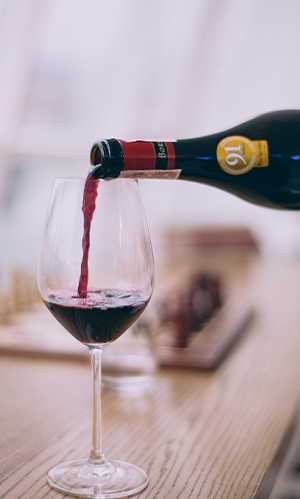 Pinot Grigio, Rosato, Pavia, Italy, 11,5%
Mirabeau, Provence/France, %12,5
Brut, DOC 20cl, Prosecco, Italy, 11%
Gold, 20cl, Lombardia, Italy, 11%
Bottega Gold Prosecco Brut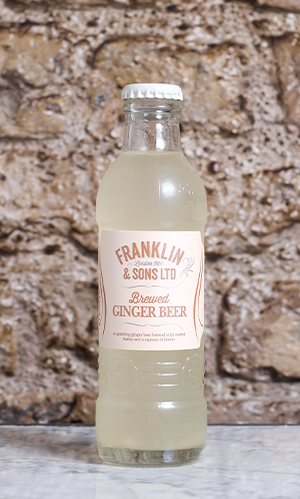 Still/Sparkling Water Regular
Still/Sparkling Water Large
San-Pellegrino Blood Orange
Natural Indian Tonic Water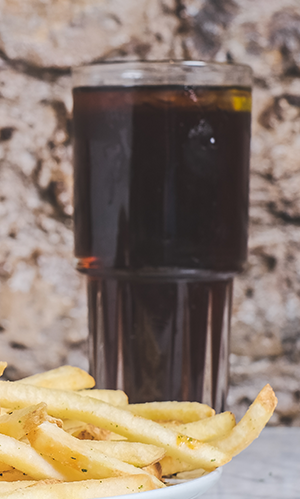 Coconut, Almond, Soya, Oat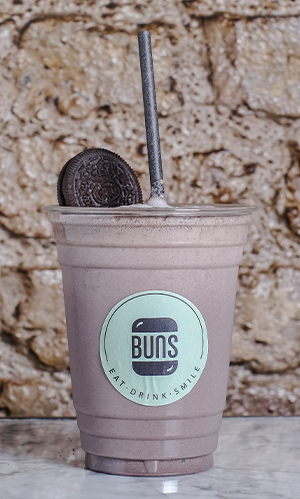 Fresh Banana & Lotus Biscuits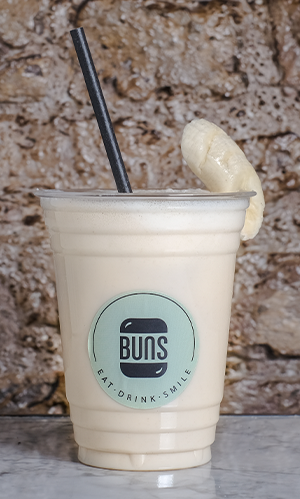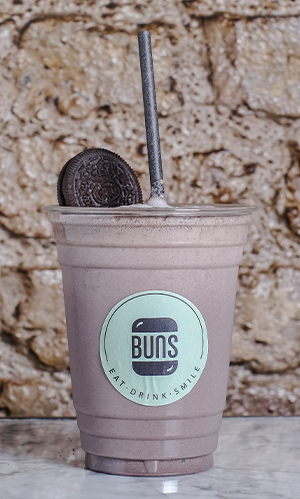 Vegan Fresh Banana & Lotus Biscuits
Vegan Coconut & Pineapple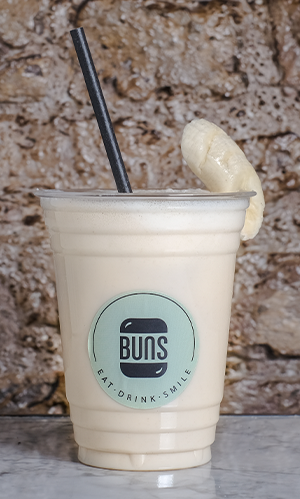 BUNS
FRESH JUICE & SMOOTHIES
ADD FRESH JUICED GINGER SHOT £1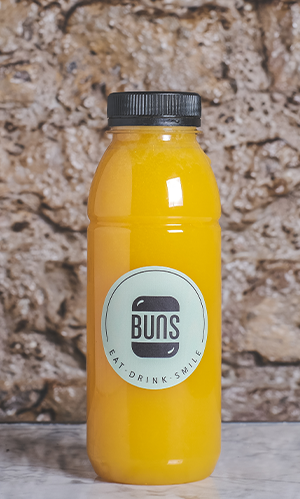 Passion Fruit, Papaya, Mango, Pineapple & Apple
Avocado, Spinach, Pear, Mint, Apple, Melon & Matcha Powder
Blackberry, Strawberry, Raspberry, Blueberry, Banana & Apple
Strawberry, Dates, Banana, Pineapple & Coconut Milk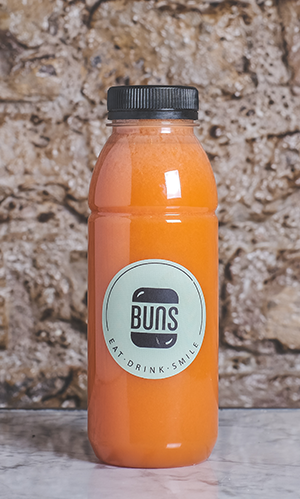 It's Time
Book Your Table Now